Search and Rescue Service
For Disaster Help please go to Disasters Help
"We are always training for something we hope we never have to use"
Helping Families & Communities since 2013
Requesting Emergency Assistance and Contact - There is no charge for our services or requesting our assistance.

Based in the Waterloo Region Ontario, we are a volunteer group, supporting the needs in South Western Ontario, currently; further if required.
If you would like to contact us for possible assistance, please fill out the following form: Help
Please include your contact information and the requirements needed. We will reply as soon as it is received.
Please note we do not search for lost pets. There are many other groups, depending on your area.
Please look in your local areas
The Senior trainer maintains his credentials, ongoing training and qualifications. Including through Federal Emergency Management Agency (FEMA), and the National Incident Management System (NIMS). Keeping the team at an advanced level of knowledge and training.
We are advancing our levels of training in Search and Rescue, including;
• Ground Search and Rescue.
• Canine.
• UAV (Drone) support and search patterns
• Assistance of water rescue.
• Urban Search and Rescue, with the emphasis on disasters, including possible plane crash and building collapses.
There are several different sides to Search and Rescue and we are working with other organisations who offer specialties in their fields.
Ground Search Unit
Not only do we offer regular ground search support, but we also have a number of sophisticated pieces of equipment to assist us, which our members are trained in. Including:
• Handheld thermal imaging camera, with three colour settings including marine;
• Underwater ROV Camera,with a tether allowing us to have real time view, recording as it goes;
• Sonar underwater search pattern equipment, with side imaging recording ability - giving a 3D effect;
• Qualified pilots and crew for our Drones (U.A.V.'s), capable of flying a GPS pattern with live video streaming, back to base as it records in the command unit. Including the use of a recording, multi coloured FLIR Thermal camera imaging up to 1000 feet away. Capable of showing as little as 1⁄10º difference in temperature variables.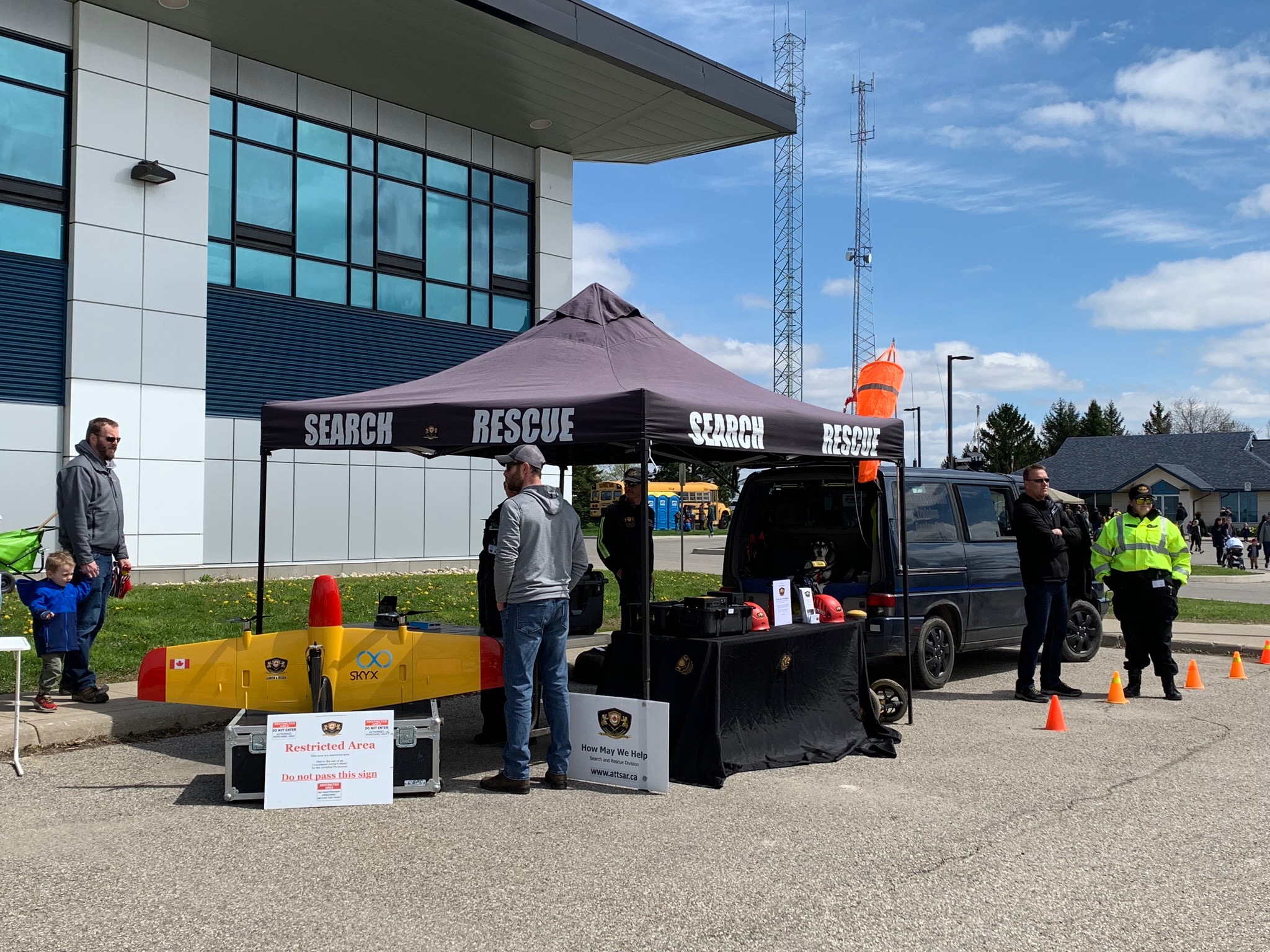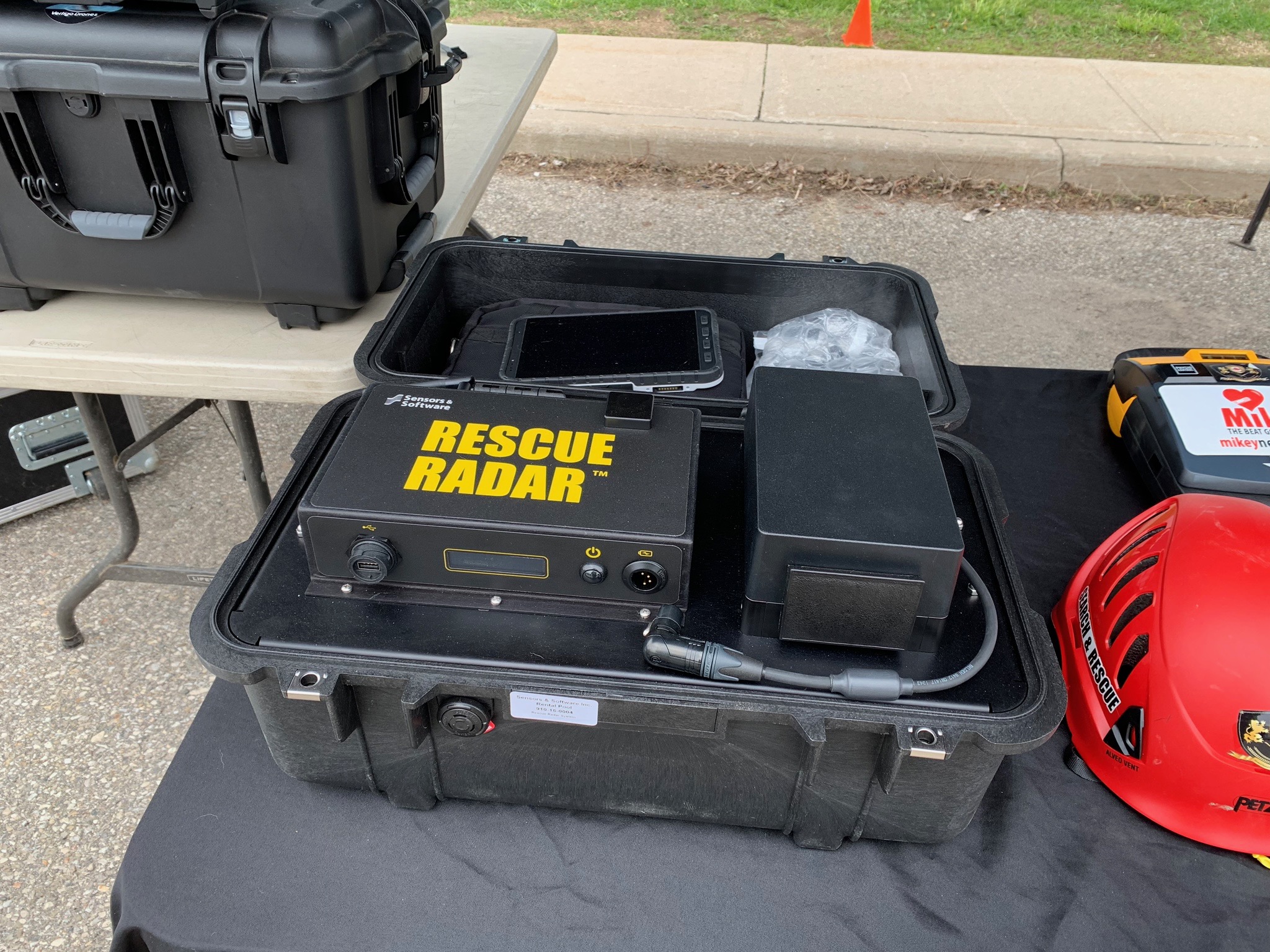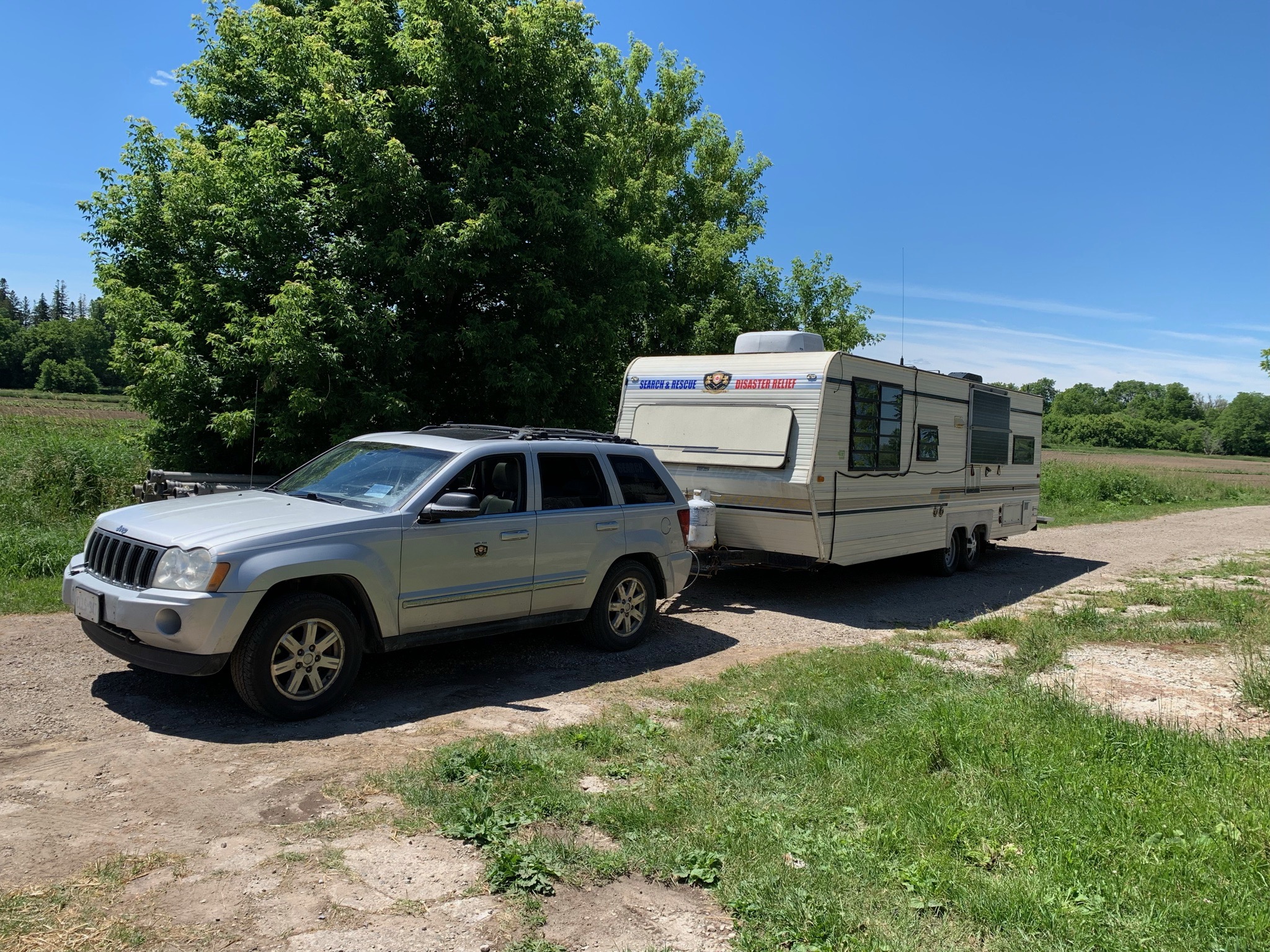 The Jeep and Command Unit trailer is set up to support the Search team in different aspects, allowing it to go with the team, already equipped with most of their needs and requirements. Including being able to support the team and community in Disaster Relief.
Depending on the needs, we have access to off-road vehicles with life support equipment on board and both air and water support, as required.
UAV (Drones)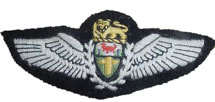 Our team is one of the few qualified to fly our UAVs Nationwide in Canada, under Transport Canada's new regulations as of 2019 and in the States, under the FAA Part 107 section.
Our senior pilot has qualified under the 2019 regulations by Transport Canada and has his Advanced license. All our UAVs are registered in accordance with the new regulations as well. He is also qualified to do Flight Reviews under the new regulations where every Advanced UAV pilot must have a flight review done.
Our other pilots will have the same certification shortly.
Our Typhoon H Series UAVs are equipped with Lume Cube illuminating lights and full navigational lights for our night flights and searches.
Added to our fleet in 2019, is another Typhoon H with a dual camera. It has both a low light and Thermal camera. With both units being identical, all components can be exchanged from one unit to another. There is also a second controller, so the pilot can concentrate on the safe flying, while another person controls the camera.
Yuneec has now become a sponsor of ours providing us with a H520, now giving us three units with different cameras and abilities. With the E-90 camera and special features, the H520 has specific to Search and Rescue, this is a welcome addition to our fleet.
We are proud to have Yuneec as a sponsor in our aviation division.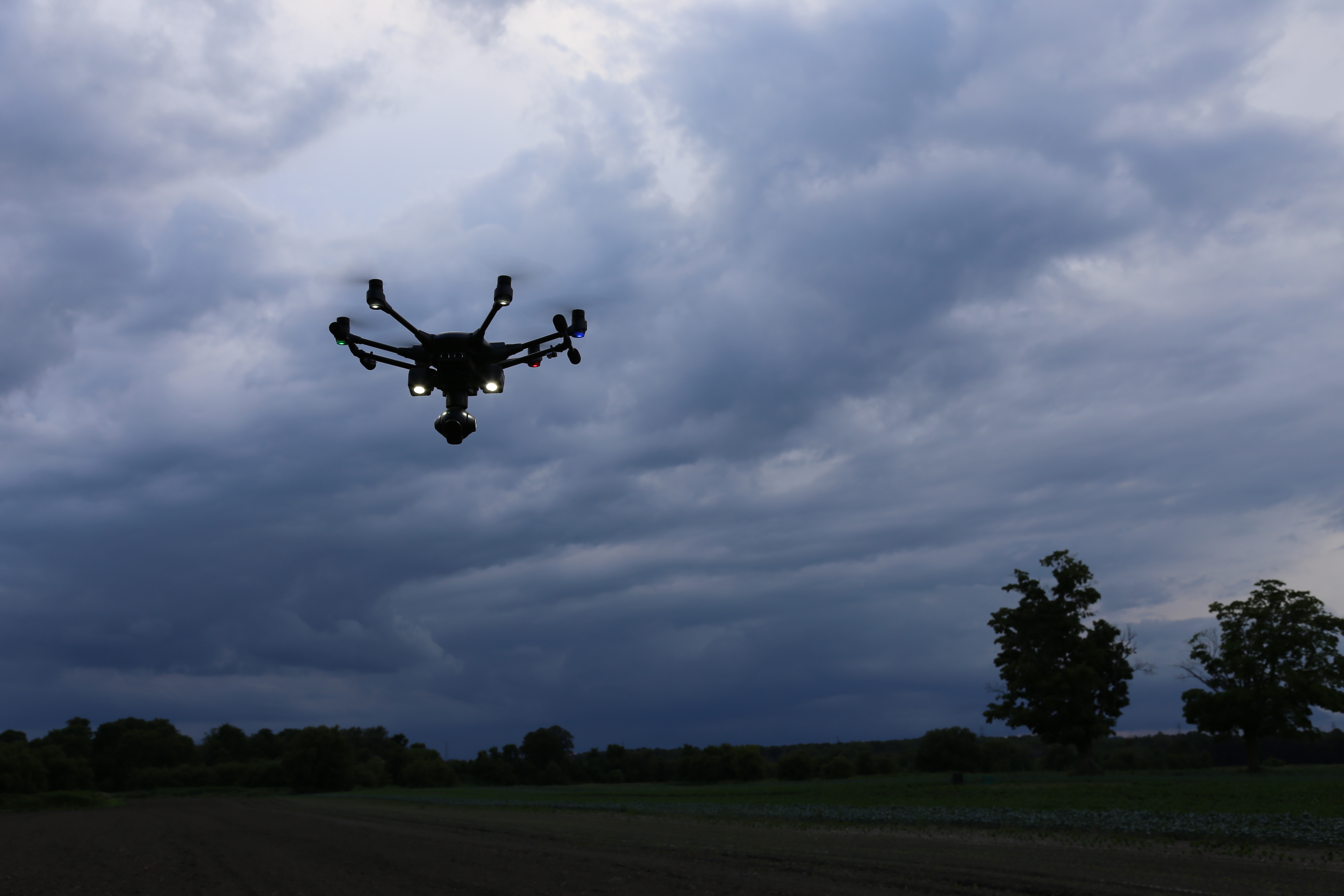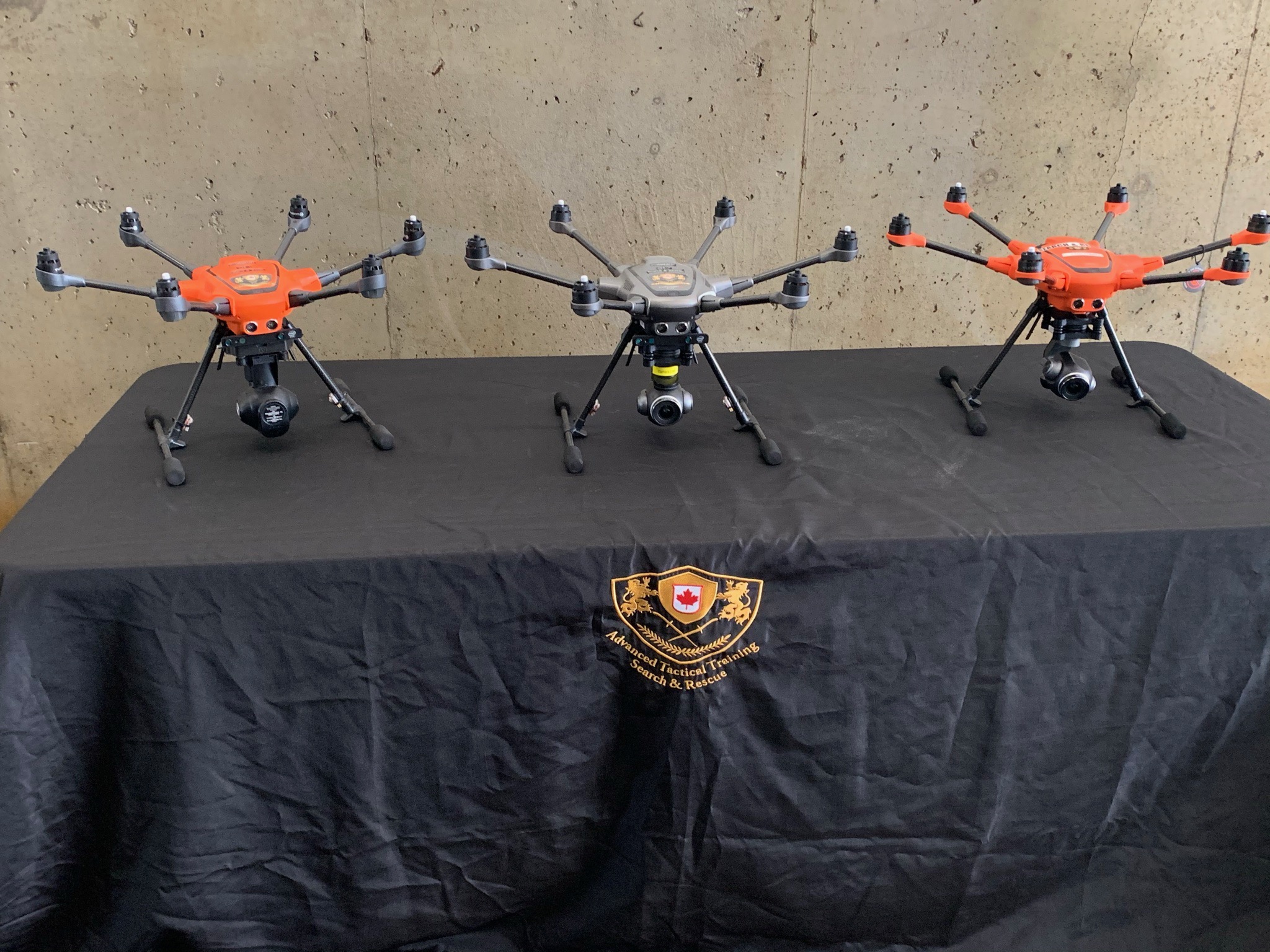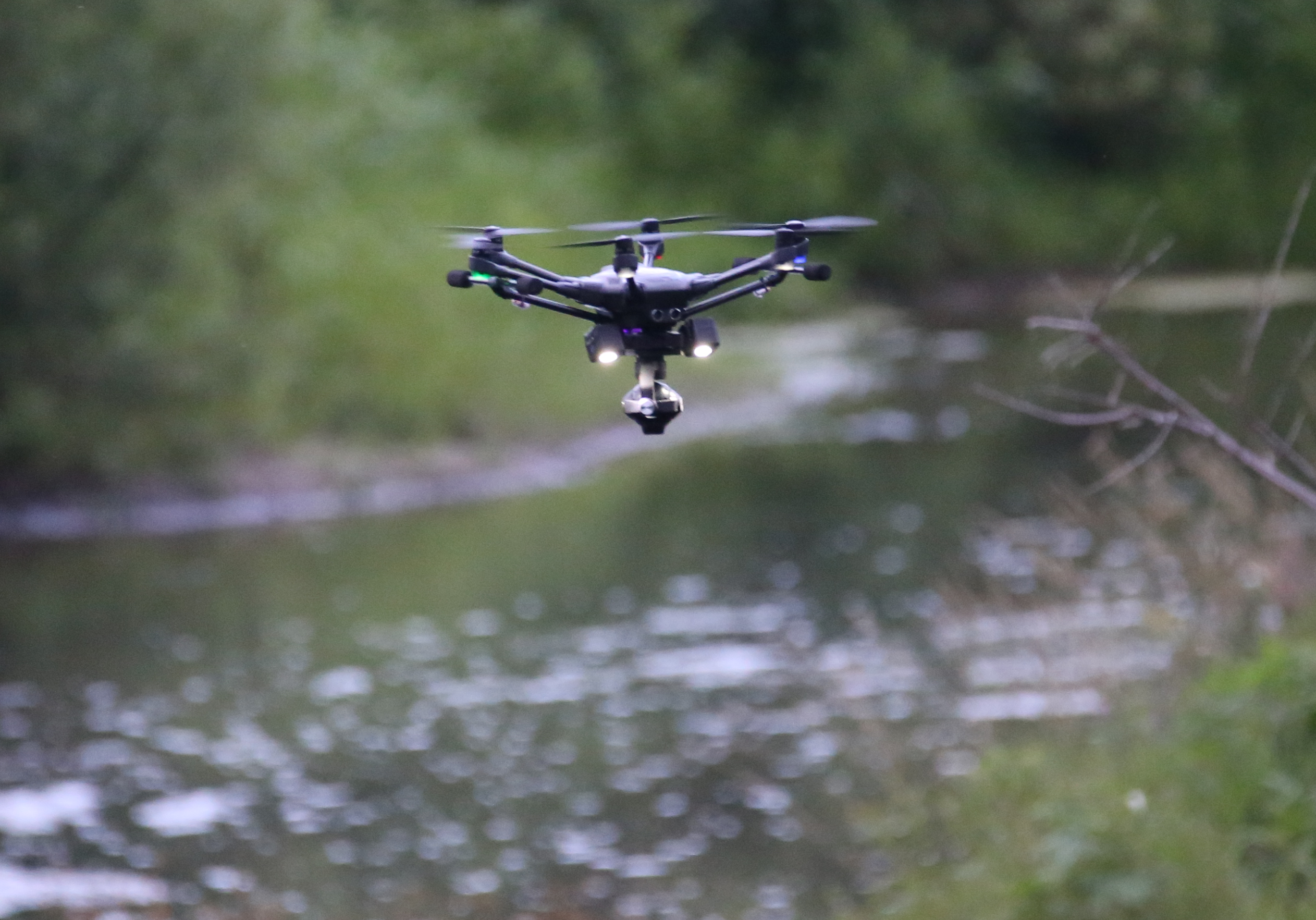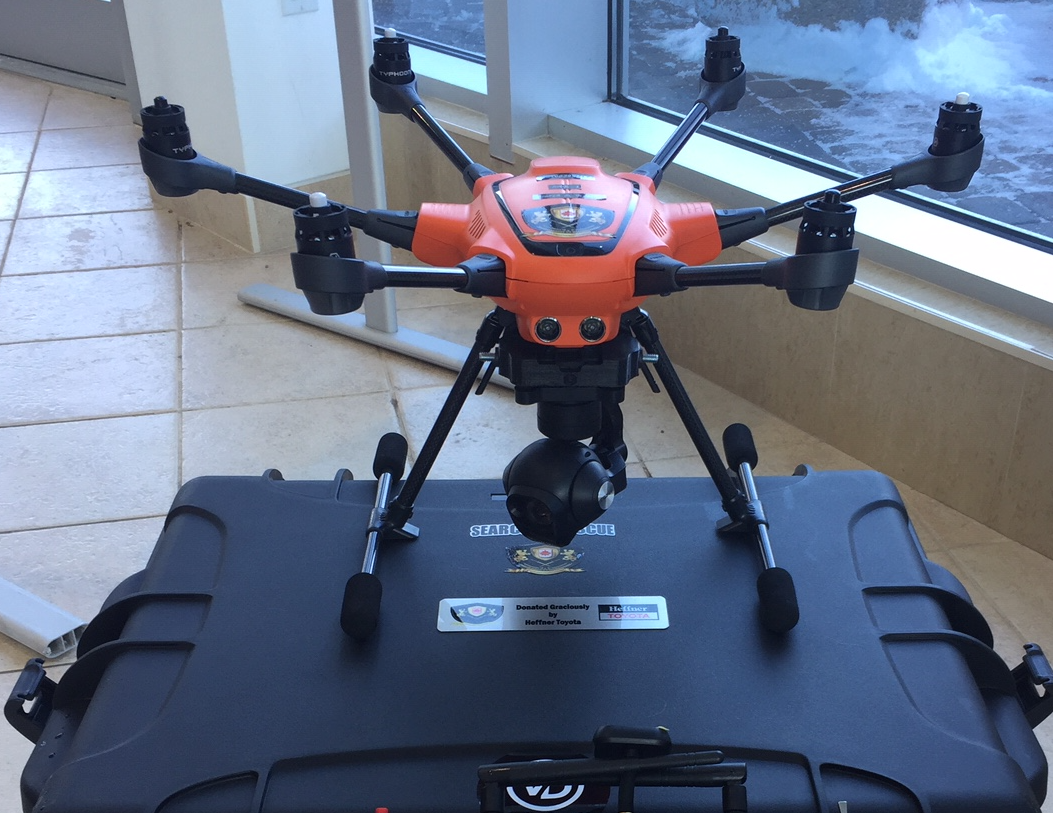 Canine Unit
The canine unit will be used initially for search and rescue training and deployment.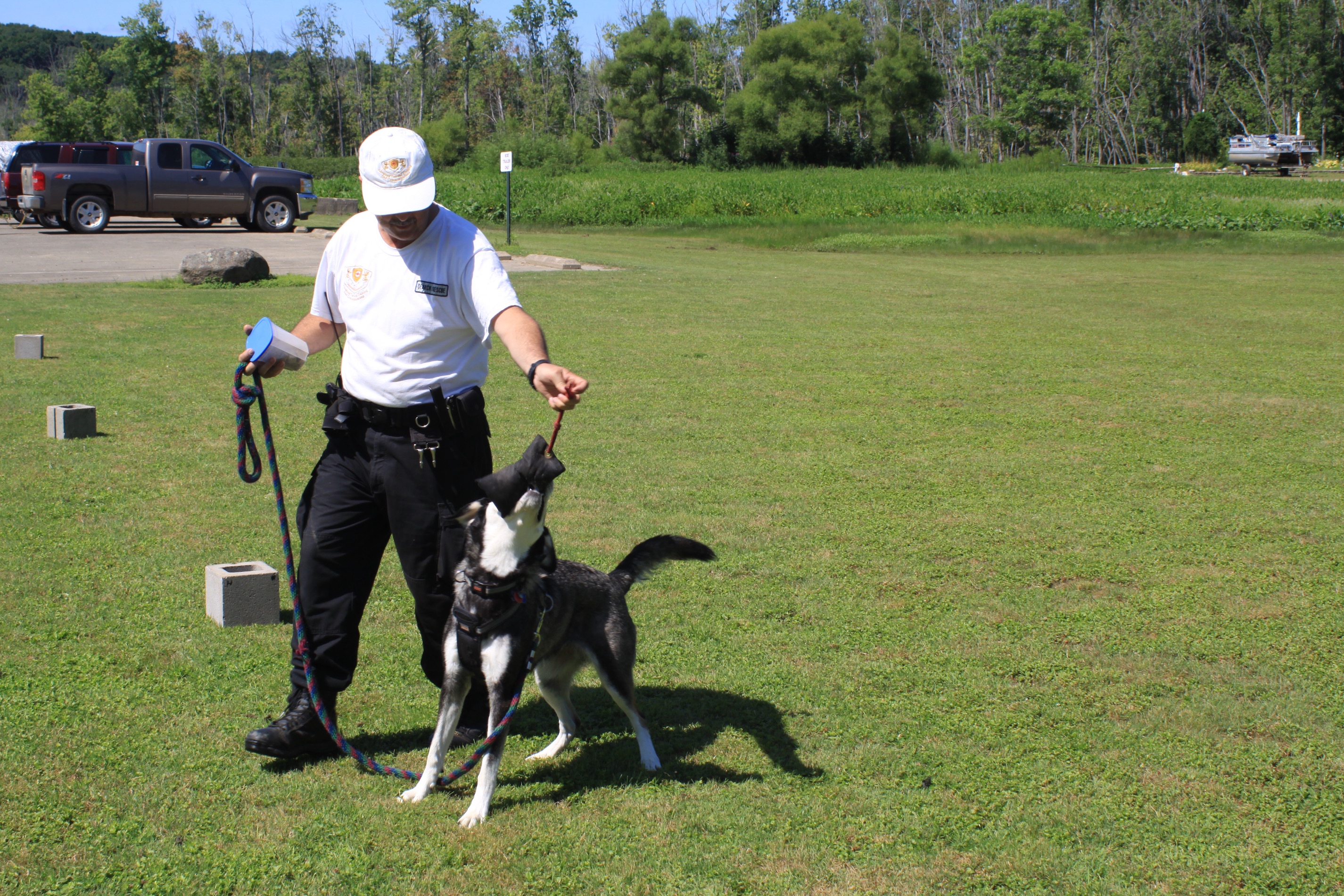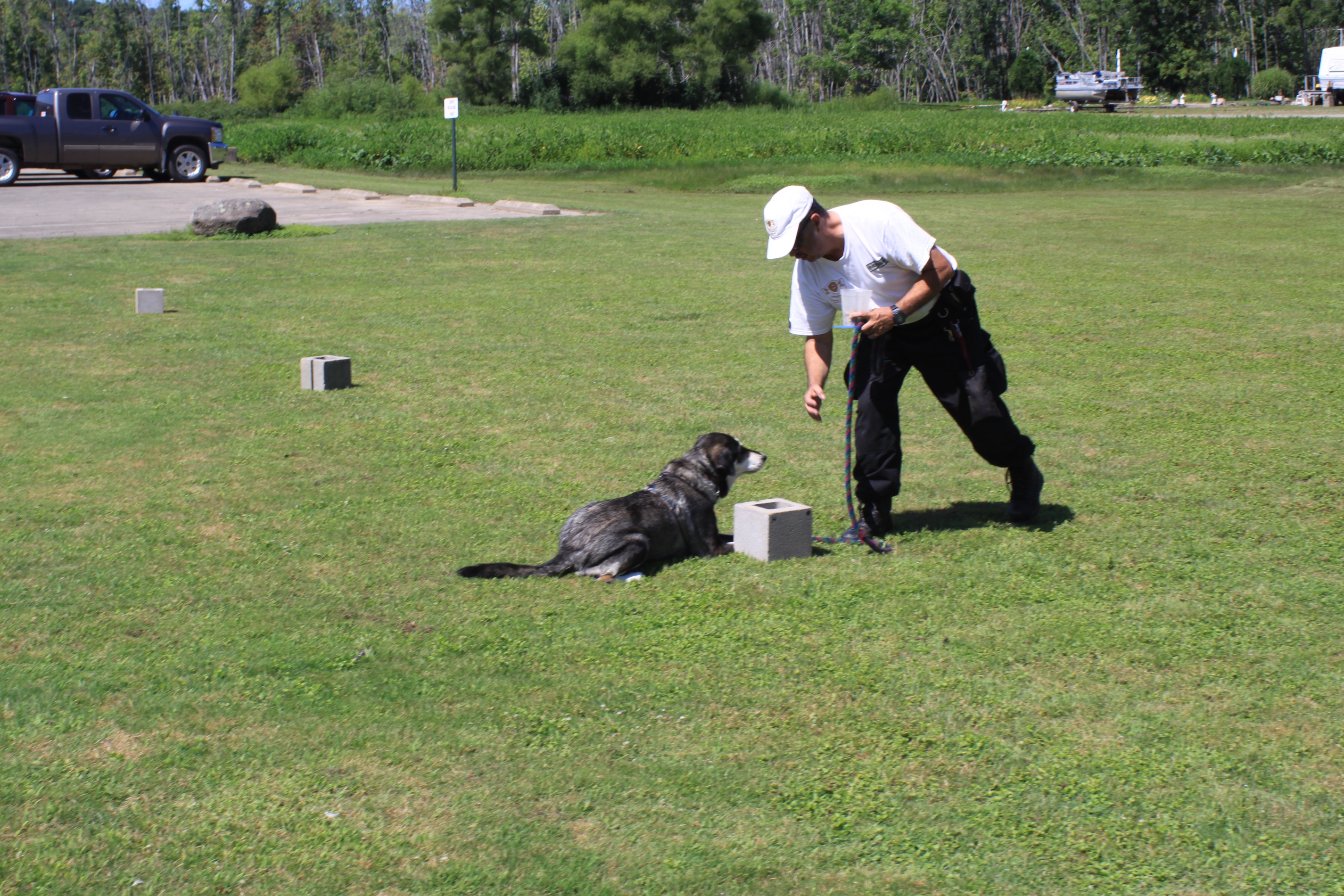 We are currently training our dogs, to assist the team when required, as they go through the different aspects of the training programme. This is a lengthy process and one that takes a great deal of patience and time. Once a dog is trained, it still needs to be kept qualified.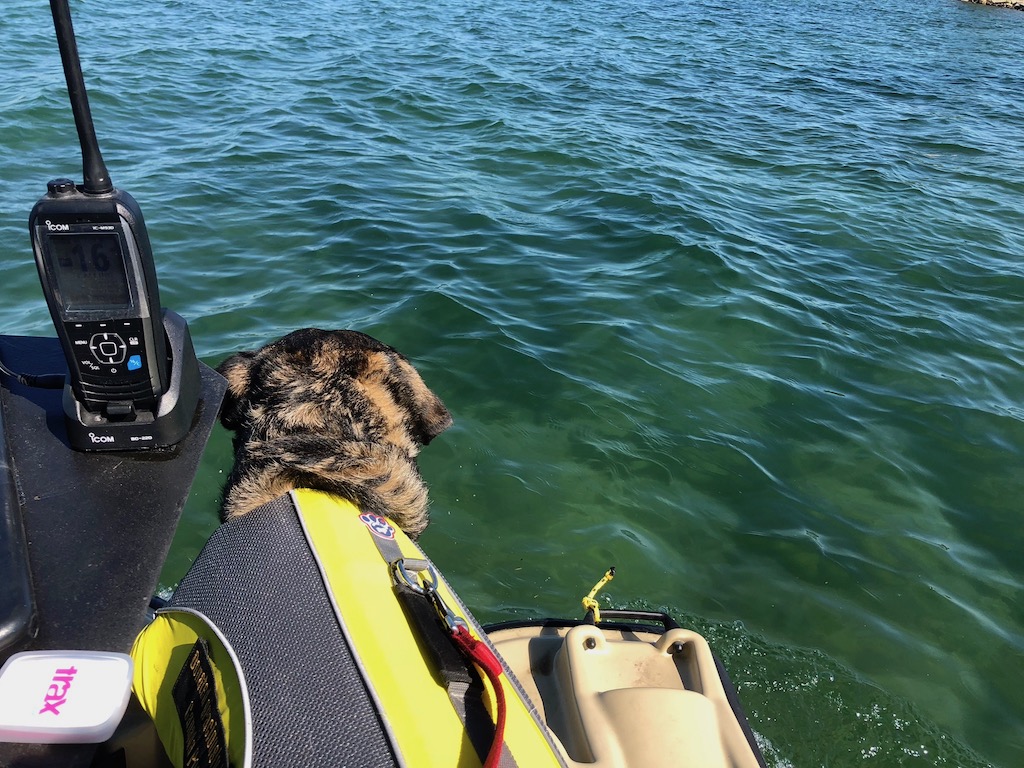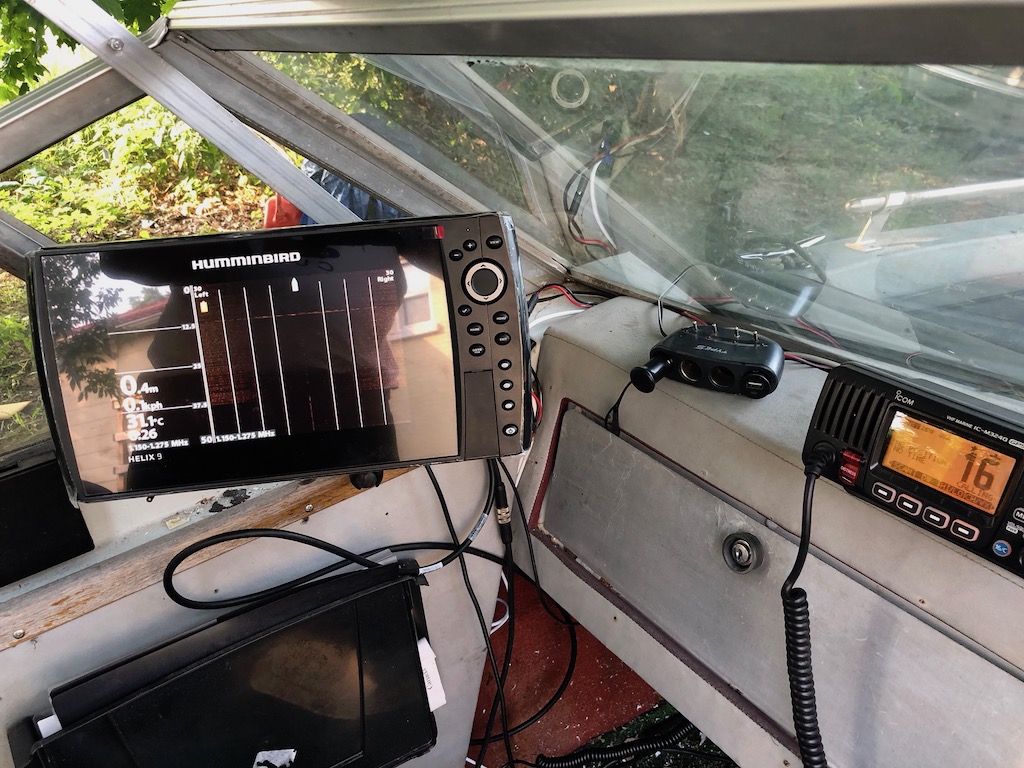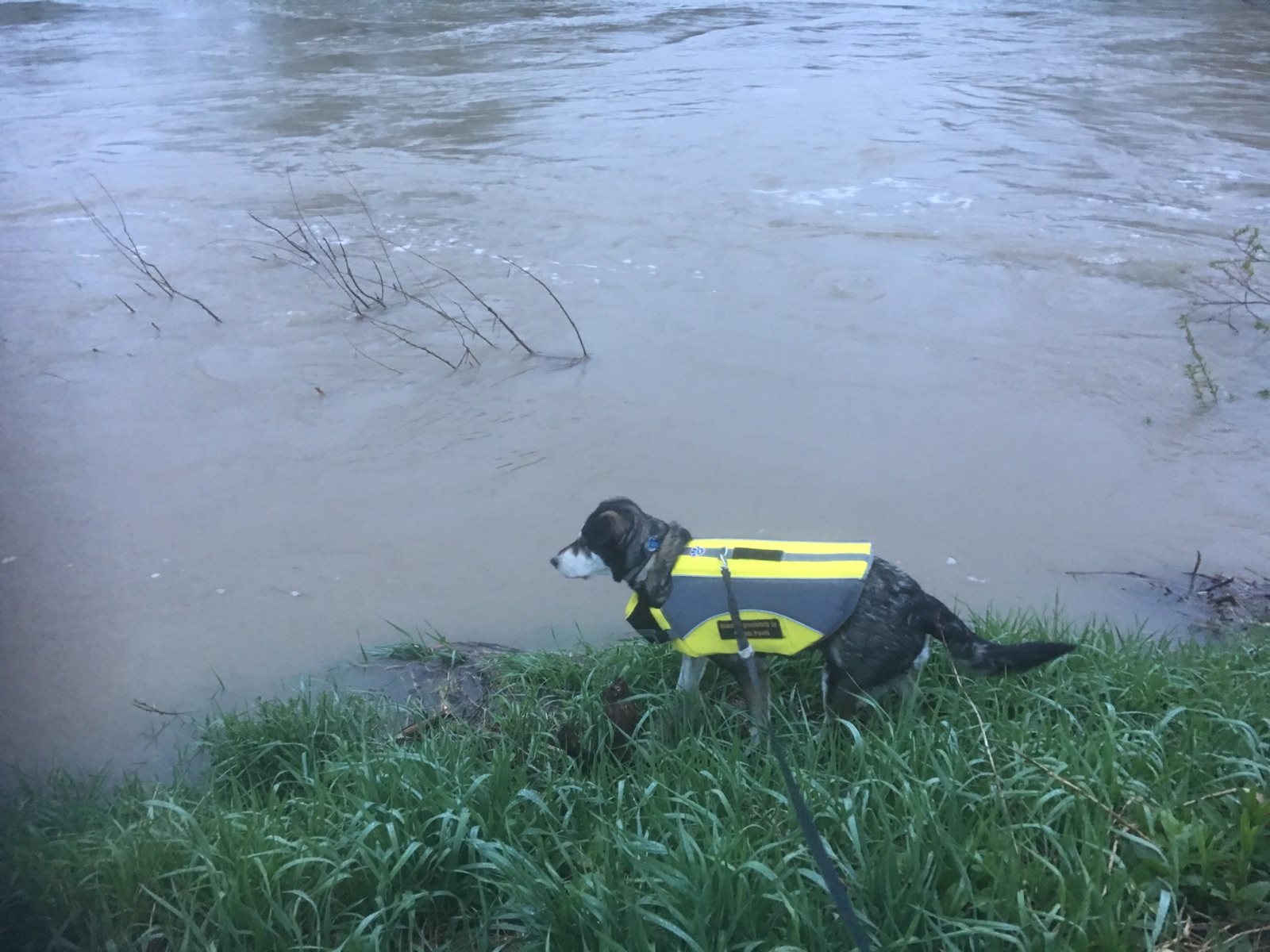 They are very friendly and included in their current training, they visit public events and love the crowds.
If you would like to request a visit from the canine division, please email us and we will see what we can do.
Cadet Division
We are currently establishing a Cadet section where anyone aged 12-18 will be able to start training with us and learn what it takes to be involved in assisting others.
Please feel free to contact us if interested in more information.
Auxiliary Member
We are proud of our Auxiliary members who help in a supportive role of our team. Many times they work in the background making the searcher's job easier. Thank you for all you do for the team
Becoming a member
Members go through a training programme that teaches them different skills needed to work together. You need a valid First Aid certificate and will require a police clearance.
If you would like to join us, please fill out the application under the Contact link above. We will get back to you with the next training schedule.